Shutters for Your Patio
Improve Your Outdoor Living Space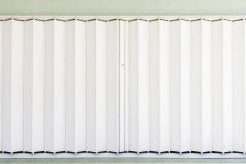 Are you currently getting much use out of your patio? If your patio is not enclosed or protected from the weather, you may not enjoy being outside. With the help of shutters, you can expand and upgrade your outdoor living space. At Reliable Shutters & Screen, we offer a variety of styles of shutters, giving you many possibilities to make your patio a relaxing and entertaining space. We can even help you to design how shutters will look for your enclosed patio.
A few benefits of installing shutters include:
Controlling the amount of sun you get on your patio
Protection from the elements, including wind and rain
Creating a beautiful atmosphere on your patio
Our team has 30 years of experience providing clients with patio building services. If you are interested in receiving a free consultation on your property to discuss your needs, give us a call at (754) 226-7126.
Storm Shutters
Improve your peace of mind during our inclimate weather.
Do you currently have storm protection for your windows and doors in the case of a bad storm coming our way? Reliable shutters and screens has the most experience when it comes to deciding the best way to protect your home. We provide several options that can best protect your homes, while meeting your budget needs and not sacrificing safety. Rest assured that your home and family are safe with reliable shutters & screen.